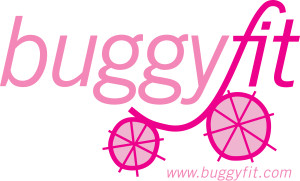 Buggyfit is the ultimate outdoor fitness class for new mums who want to get back into shape after their new arrival. This outdoor class mixes up cardio, strengthening and toning intervals with power walking to give you an all-over workout in 60 minutes to help shift postnatal weight and restore your core. Each class is an hour dedicated to you; a chance to socialise, have fun and provides a great social network. No crèche is needed as your baby comes with you!
Take a look at one of my classes in action: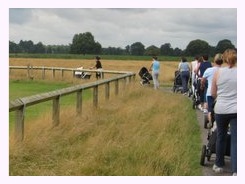 Classes:
**Please note that there will be a 4 week summer break from week commencing 23rd July 2018 with classes starting again from Tuesday 21st August**
Tuesdays 9.30am – 10.30am
Thursdays 10am – 11am
We meet in the main car park at Bushy Park near the Diana Fountain. See Google Map here.
Price: £40 for 5 classes which can be taken at any time.
Reserve your place today
New to Buggyfit?
If it's your first time at Buggyfit, we ask that you do contact Kate directly first, and complete this form: Buggyfit Health screening form available here. First timers click here
Book your next block of sessions online
You may reserve a block of 5 sessions in advance here. Please note by paying online, you are accepting the following terms and conditions.
Payment is valid for 5 Buggyfit Bushy Park classes which can be taken on either Tuesdays or Thursdays. Classes do not have to be taken consecutively but must be used within a 3 month period from time of purchase.
All participants must complete a readiness for exercise questionnaire (ParQ) before commencing classes and attend at their own risk.
If attending for the first time, you must contact Kate Smart before making a payment.
To attend, you must be at least 6 weeks postnatal and have attended your postnatal GP appointment and been given the all clear to exercise.
The class pass is non-refundable and non-transferable.
For classes in other areas please take a look at www.buggyfit.co.uk