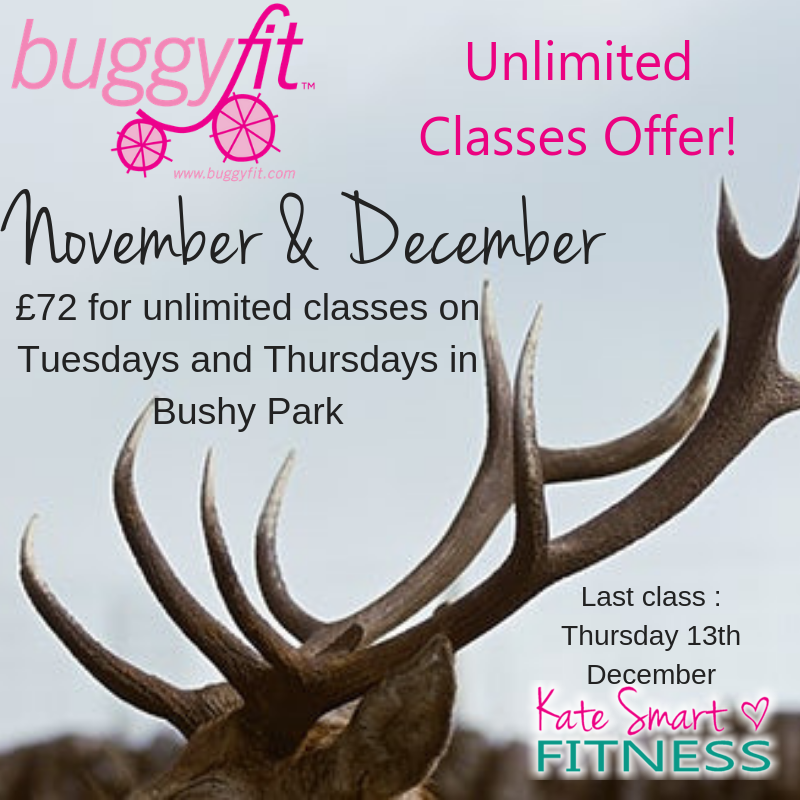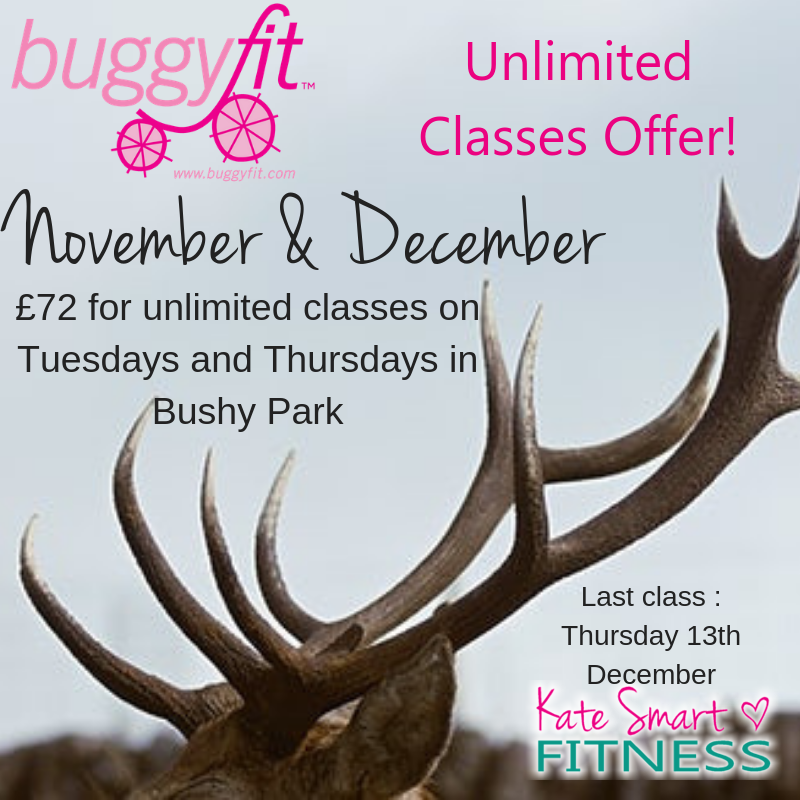 Early Winter Offer!
Come and enjoy unlimited Buggyfit classes on Tuesdays and Thursdays in Bushy Park throughout November and December and get really moving before the party season starts!
For just £72 you can attend EVERY SINGLE class between 1st Nov and 13th Dec on Tuesdays and Thursdays.
This offer is limited to 8 people.
Click on the Paypal button below to pay.
This applies to only Tuesday and Thursday Buggyfit Bushy Park from 1.11.18 – 13.12.18
No refunds given