Holistic Core Restore® Everywoman during the Coronavirus Pandemic.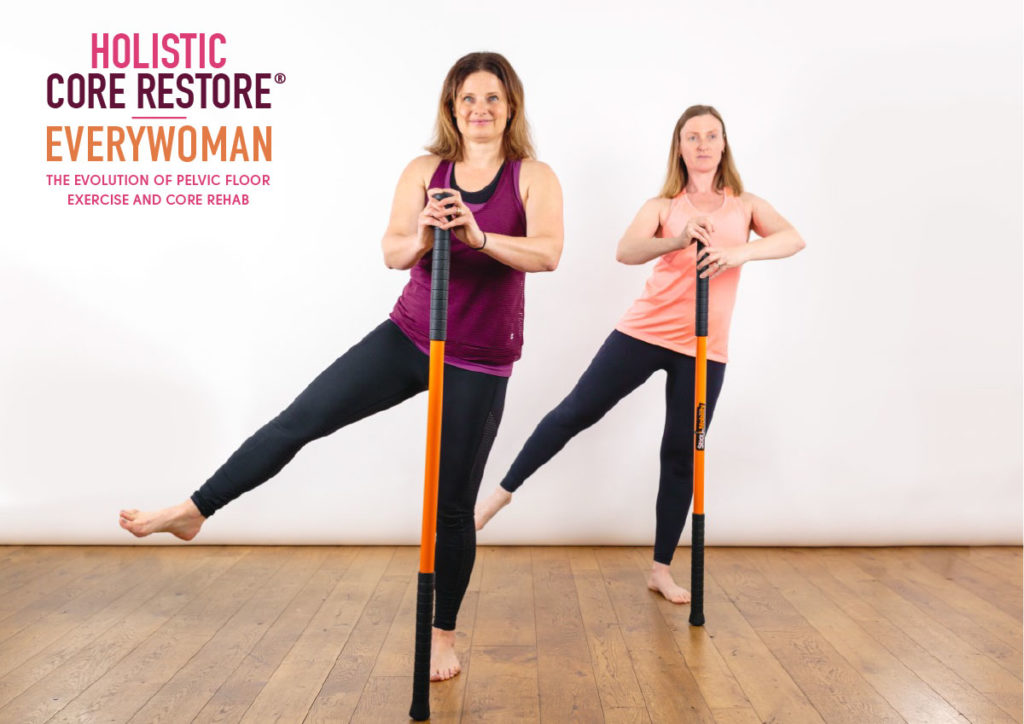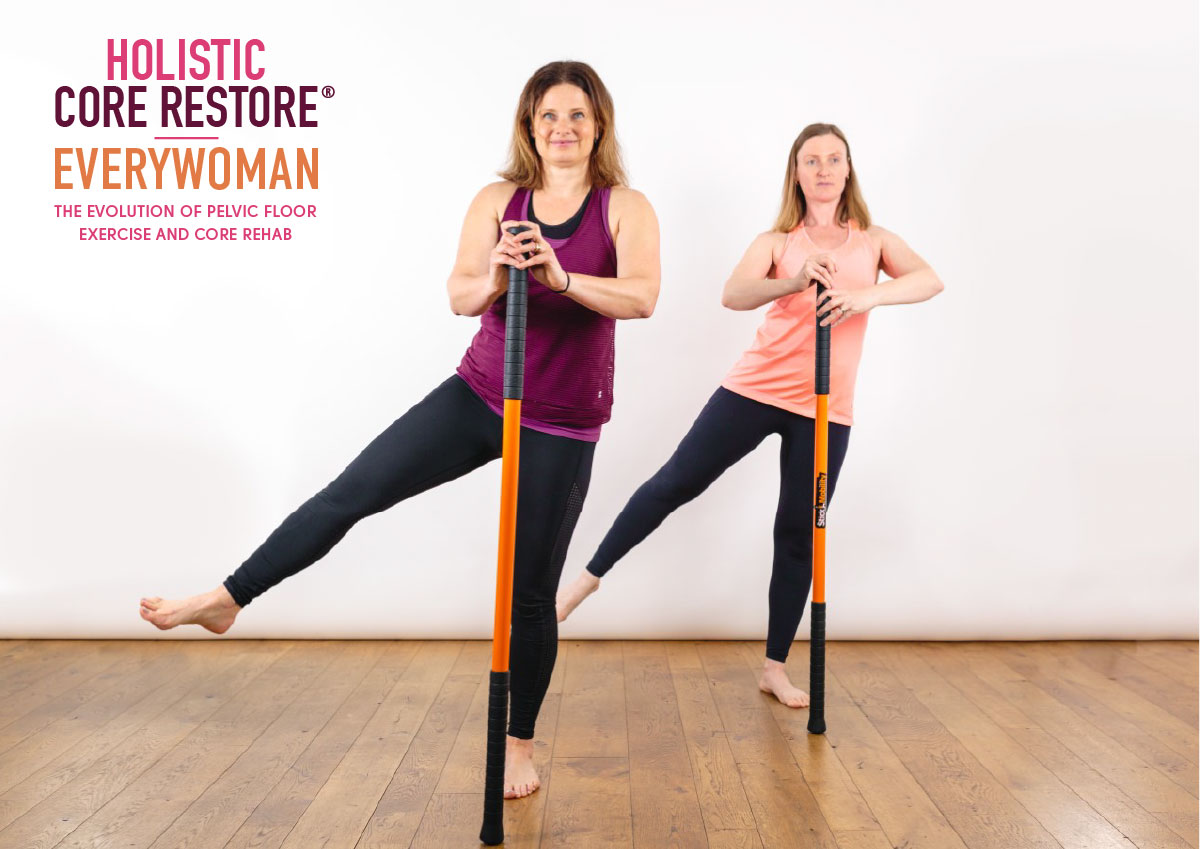 Since the Spring / Summer of 2020 and going forwards I am delighted to be able to offer the Holistic Core Restore® Everywoman course via live Zoom sessions either 1:1 or in small groups. Please message me to discuss 1:1 coaching. See below for small group courses:
The next Small Group 6 week Course is due to start:
TBC
7.15-8.15pm
Price:
£147
*Please note that your space on the course is only guaranteed upon receipt of payment, with a maximum of 8 spaces on offer.
The costs included all homework videos, ongoing support between sessions, a handbook and all of the equipment (delivery allowing – we can improvise if stocks are unavailable) you'll need and a 20 minute 1:1 pre course consultation, again via Zoom)
Training system includes:
6 week VIRTUALLY LIVE course (plus additional 6 weeks online if chosen)
1-2-1 private consultation via Zoom prior to the course including pre-screen and check for Diastasis Recti (separated abdominal muscles) and breathing patterns
Your own Holistic Core Restore® kit
Eternal access to our online portal for homework exercises which are progressed throughout the course
Group support from me via a private WhatsApp group.
'Time to Talk' with me and fellow club members
An opportunity to join a continuation (weeks 7-12) programme / class
Phase 2 – Weeks 7 – 12
In this second phase of the Everywoman course, we take the knowledge and foundation learned in the first six weeks and progress with NEW homework in the portal, a weekly live class on a Monday evening PLUS an additional pre-recorded homework session with me, Kate.
This is perfect for those who have recently completed the six week course AND those who have completed the course in the past.
The next continuation (weeks 7-12) Course is due to start:
Weeks 7-12: Monday 14th March – Tuesday 19th April 2022
**Please note last class Tuesday 19th April due to Easter Monday**
7.15-8.15pm
Price:
£72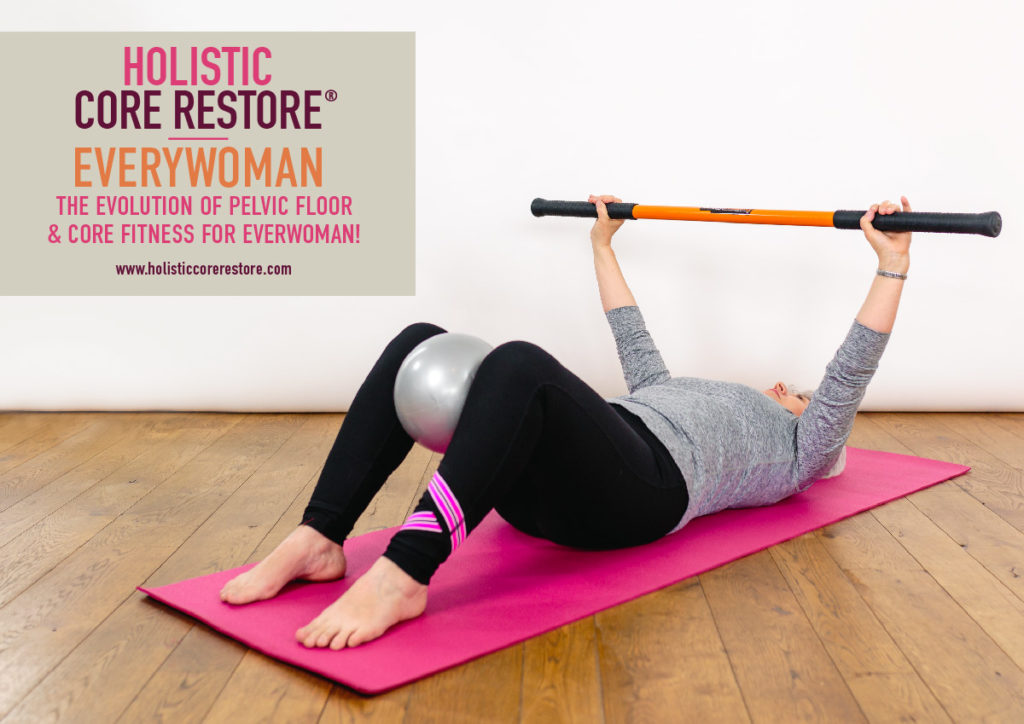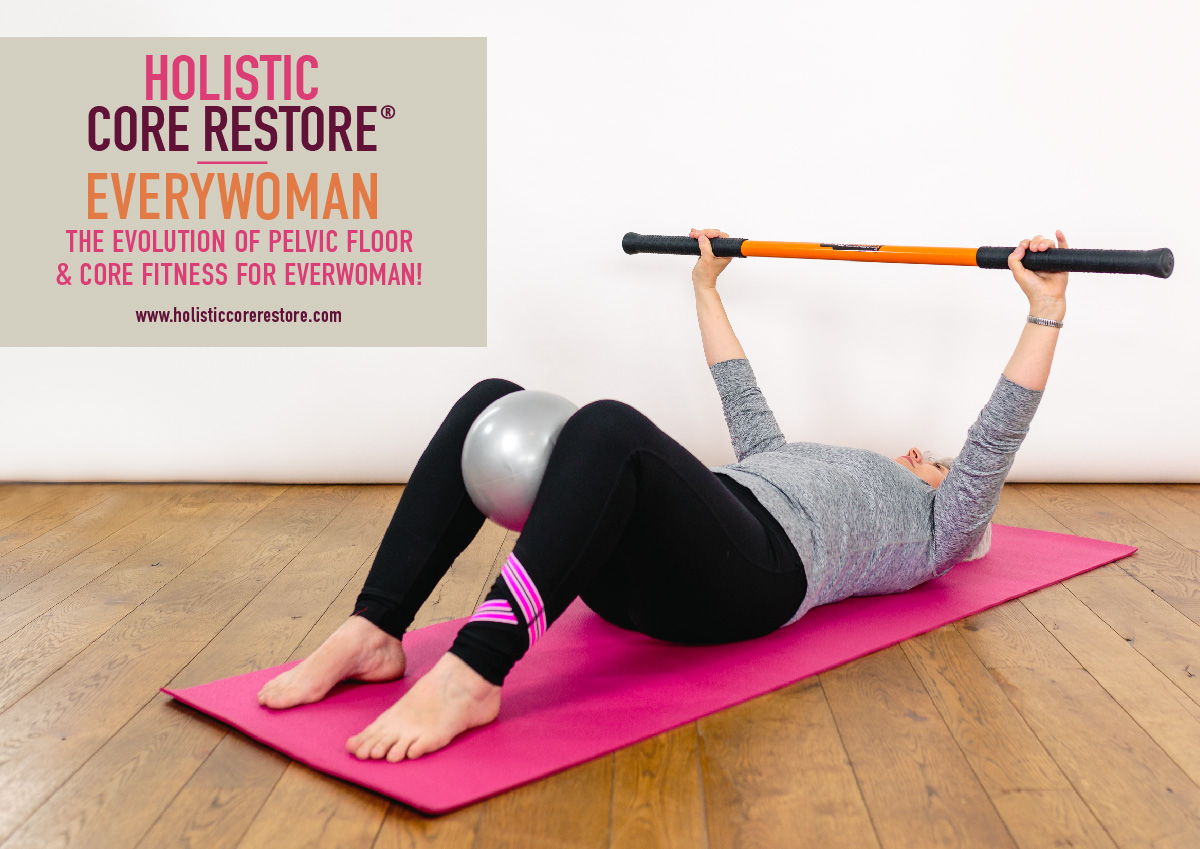 Book your next Holistic Core Restore® Course here
You may reserve your place on a course in advance here. Please note by paying online, you are accepting the following terms and conditions.
The first timer payment includes the cost of your Holistic Core Restore® kit (please select this option below)
All participants must have completed the online Pelvic Health questionnaire before commencing classes and attend at their own risk. I will send you the link for this.
Payment for the course is non-refundable and non-transferable.
Choose an option below to pay in full either as a First Time participant or as a returner with kit and previous portal access: