3rd Age Woman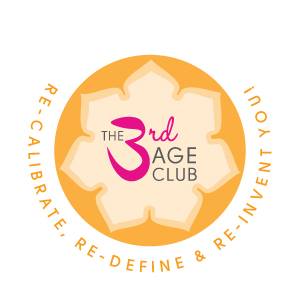 Having spent a large part of this week becoming certified in this groundbreaking Advanced Certificate in Female 3rd Age Programming I am feeling so excited!
Finally, we are seeing the advent of a dedicated programme that truly serves women at a stage in life where they have previously been under-served and unheard. When things are starting to change, when mood swings hit, when you start to get a little 'hot' (in the wrong way 😉 ) and when your previously successful strategies for management of your body shape and weight don't seem to do the trick anymore, there is finally a programme out there for YOU!  So often seen in our culture as a time to dread and to be secretive about, instead, why not see it  as the time to take control of your wellness, your health, your mood and the rest of your life. You can't change what has happened, but you can certainly take control of where your health and fitness is going from here on. Empowerment, knowledge and focus is what this is all about.
I have work to do, a lot to digest and am REALLY looking forward to getting started with this, so do get in touch if this speaks to you. In the meantime, 'like' the 3rd Age Woman Facebook group and have a look around at all the wonderful resources we have to offer! https://www.facebook.com/pages/The-3rd-Age-Womens-Club/284625731698513?ref=ts&fref=ts
We're rocking, and you can too!