Holistic Core Restore® Heat
When you're ready to move on from the Holistic Core Restore® Every Woman course, I give you…..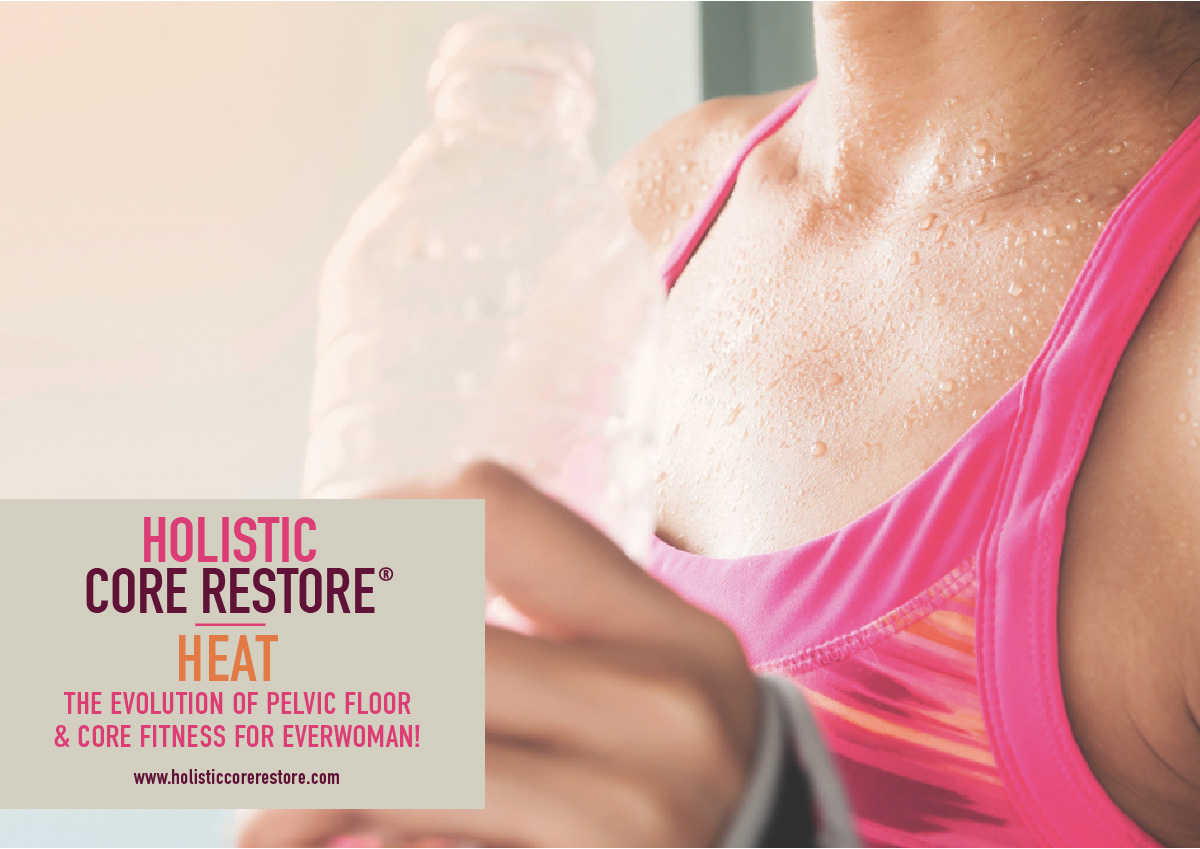 Holistic Core Restore® Heat – A NO JUMP ZONE! Metabolic Training meets Movement Based Pelvic Floor Exercise:
Fat Loss
Functional training
Fitness
Holistic Core Restore® principles
Holistic Core Restore® Heat uses timed intervals to a great soundtrack that gets your heart rate up, your body sweating and ensures you BURN FAT FOR HOURS AFTER THE CLASS as we make a metabolic shift to induce EPOC (Excess Post-exercise Oxygen Consumption). We work hard but we work mindfully and of course use the breath and remain very focused on Pelvic Floor/Core work. Using whole body integrated movement with  no jumps, no burpees, no star jumps or movements that many women of a certain age hate and are poor choices for those who have pelvic floors that require a little TLC. And our unique 'releases' are still at the beginning and the end of each class but with a delicious twist! Voila! A programme that's effective on EVERY LEVEL for the empowered woman who wants FAT LOSS FITNESS THAT'S SAFE & HEALING FOR HER PELVIC FLOOR AND CORE! Please note, it is a pre-requisite to have completed the original Holistic Core Restore® Every Woman course.
Courses
During the Covid-19 pandemic, classes are taking place via Zoom
Monday Evenings:
8.30pm – 9.30pm