12 Days for YOU this Advent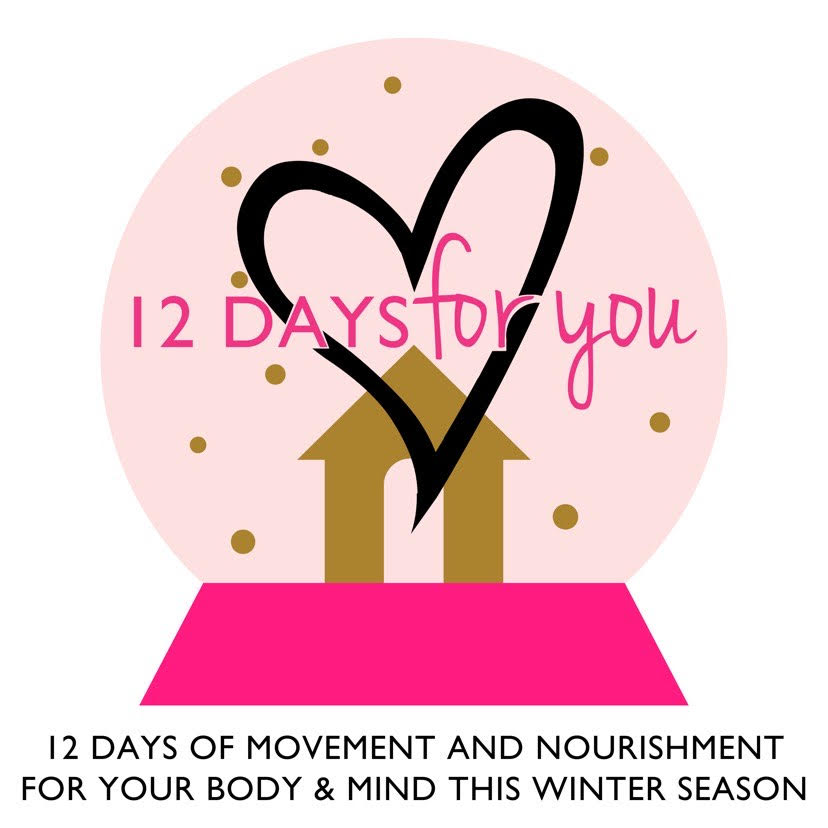 Well, it's been quite the year hasn't it? I'm guessing that many of us have been sidelining self care and healthy habits throughout the lockdowns and now as Christmas approaches I think it's a safe bet that December leaves us a little time poor. As we work through our Christmas lists, where are WE on those? This year, my advent offering for you includes 12 days of exercise but as an extra bonus, 12 delicious recipes that are packed with vegetables to bolster your wellness as well as a bonus 'lockdown self awareness' checklist to ensure you are filling your cup. As you are Christmas shopping (possibly more online than usual), why not self gift and join me this December for 12 days of exercise, starting Tuesday December 1st 2020.
What you get:
12 x daily video'd exercise session, 15-25 minutes long which you can complete at any time
12 x delicious recipes PACKED with vegetables to keep you nourished
Printable 'self awareness' checklist to ensure you a 'present' in your own day from time to time
dedicated private Facebook group where we can encourage and motivate each other
access to the 12 videos until the end of December
Who is it suitable for?
This is NOT a postnatal programme, instead, effective, fun exercise for un-injured women with a restored pelvic floor and core
on payment I will email you a link to a pre-exercise questionnaire
you need to be at least six months postnatal to enrol
What you will need:
Most sessions are equipment free but it will be useful to have an exercise mat , a resistance band and a set of 2 or 3kg dumb bells
How to sign up:
Simply click the Paypal link below to make the ONE OFF payment of £27
On receipt, I will send you the link to the pre-exercise questionnaire, add you to the private Facebook group and the mailing list. All exercise sessions will be emailed and posted within the group.
Please click here to read Terms and Conditions.