Other Classes
F.I.T. Friday Intensive Training
This class is exactly what it says on the tin! Friday mornings, in Bushy Park we hit it hard;  using proven HIIT methods to increase fitness levels and change body composition such as interval training, body resistance, weights and boxing combined with laughs and sociability. Children and babies are welcome in this class.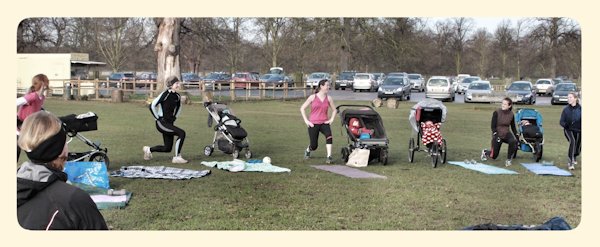 This class is suitable for anyone whose baby is six months or older, who has a fully restored core and pelvic floor and is injury free.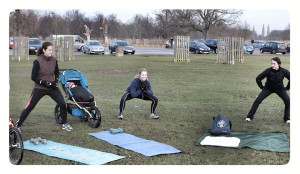 The class runs in half termly blocks.
March 6th – April 3rd
10am – 11am
5 week block £45
£11 drop in
Reserve your place today
New to F.I.T.?
If it's your first time participating in F.I.T., we ask that you do contact Kate directly first to check that the course is suitable for you. First timers click here
Book your next 5 week block online
You may reserve a half termly block in advance here. Please note by paying online, you are accepting the following terms and conditions.
All participants must have completed a readiness for exercise questionnaire (ParQ) before commencing classes.
If attending for the first time, you must contact Kate Smart before making a payment.
The cost of the course is non-refundable and non-transferable.
Drop in F.I.T. session.
Please click the button below to pay for a singular F.I.T. class