Massage Therapy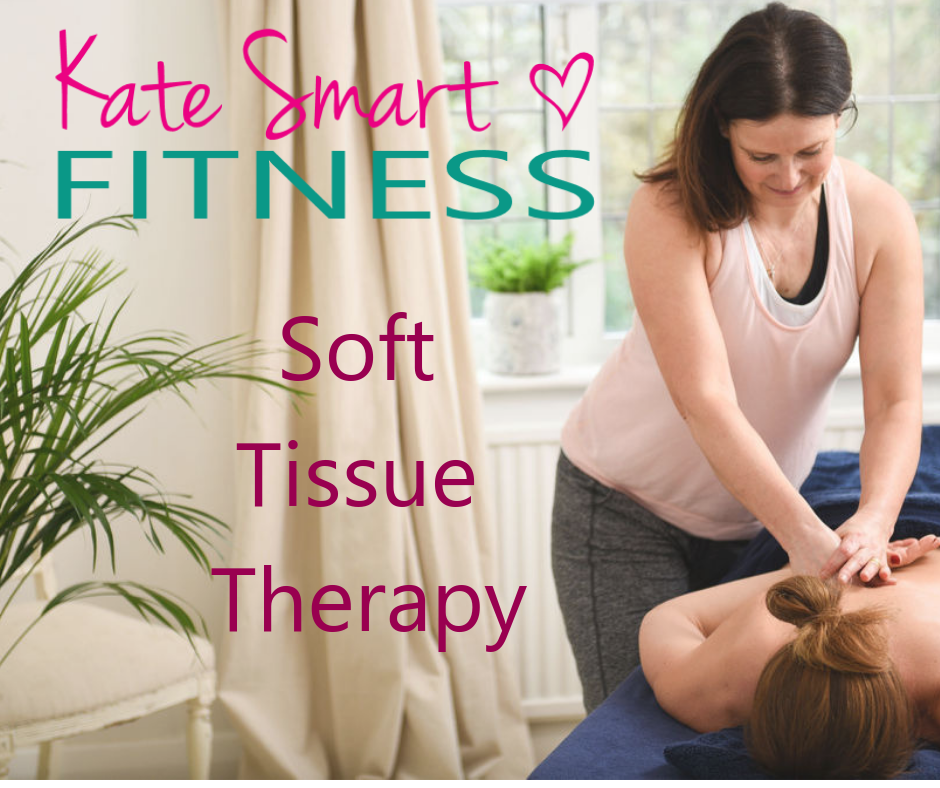 Throughout my years of training women, I have always been aware of how movement can be limited by tightness, postural issues and lack of mobility in areas of the body.
Qualifying in Level 3 Sports Massage has enabled me to take these skills and use them to help my clients:
feel lighter, looser and more mobile
relieve pain and tension
reduce anxiety and stress
sleep better
increase their flexibility and move with ease
Following a thorough consultation you can expect:
A treatment bespoke to what is going on in your body (I don't follow a formula – we are all individual)
Communication throughout on how the treatment is feeling for you (if you prefer not to chat, I will respect that!)
Assessment of areas of tightness / tension before and after the session
Home-care advice on how you can help yourself improve areas of tension, weakness or even the stresses in your day to day life that may be inhibiting your movement or comfort.

Prices:
One 60 minute massage treatment:  £60
One 90 minute massage treatment: £90
Three x 60 minute massage treatment: £165
Six x 60 minute massage treatment: £315
All treatments will take place in my home, unless arranged otherwise.
Do click on the Happy Clients tab to read how my treatments have helped clients so far.
I am delighted to be able to offer appointments for massage therapy from March 2018. You can use the schedule link below, or email me: kate@katesmartfitness.com to discuss. Once you have scheduled you appointment, please use the Paypal button below to make your payment.
Please note that by paying online you are accepting the following terms and conditions:
An Informed Consent form must be completed and signed before your first treatment.
Payment must be made in advance of the treatment.
Cancellations can be made up to 24 hours before a scheduled appointment and a refund of re-schedule will be offered. A cancellation made less than 24 hours before a scheduled appointment will be deemed a 'Late Cancellation' and is non-refundable.