About Kate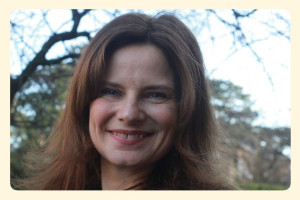 I have been providing fitness training for hundreds of women at all stages of motherhood since 2005 and I'm passionate about helping women regain and restore their fitness both inside and out. Whether training in a group or in one-to-one sessions,  I offer expert knowledge, encouragement and motivation to help women become and remain fit for the job of motherhood, and what lies beyond. I appreciate that the social and empathetic element to fitness training is what gives mums their mojo so I bring my empathy and humour to every session!
You can take a look at my qualifications below, but rest assured, training mums is my absolute passion and whether you choose to work with me in a group or in personal training I will bring my expertise and knowledge to every session, every time.
I have always loved exercise and took the decision to make a career of it in my mid-twenties, like many people in my role, after disillusionment with the daily grind and commute. I became an Exercise to Music instructor (after mastering the grapevine!) and started working in Health Club Management. The arrival of my children both steered and focused my career as I lamented the lack of readily accessible exercise for a new mum. I furthered my fitness education with qualifications in personal training and specialised in pre- and post-natal exercise, taking on the Buggyfit license for Bushy Park. My ethos has always been 'what would I have wanted?' so accessible, affordable, inclusive, friendly sessions is what I am about. Over the last decade I have added personal training, a mum-friendly intervals class and now specialised movement-based pelvic floor and core recovery classes to my repertoire. Take a look at the site, read the articles and be encouraged that it is never too late or too early (well almost!) to get yourself in top shape.
Qualifications and Certifications
RSA Exercise to Music
FitPro Advanced Instructor Module Diploma in Personal Training
Burrell Education Master Trainer

Guild of Postnatal Exercise Instructors Certification in Postnatal Exercise

Future Fit Level 3 in Pre and Postnatal Exercise
Thump Boxing for Fitness Instructor
BTS Body Pump and RPM Instructor
Mat Based Pilates Level 2 Instructor
Fully insured and first aid qualified.
Licensed Buggyfit instructor
Holistic Core Restore® Coach and Master Trainer
Continuous professional development with Pre and Post natal experts at Burrell Education