Kegels and Cake Workshop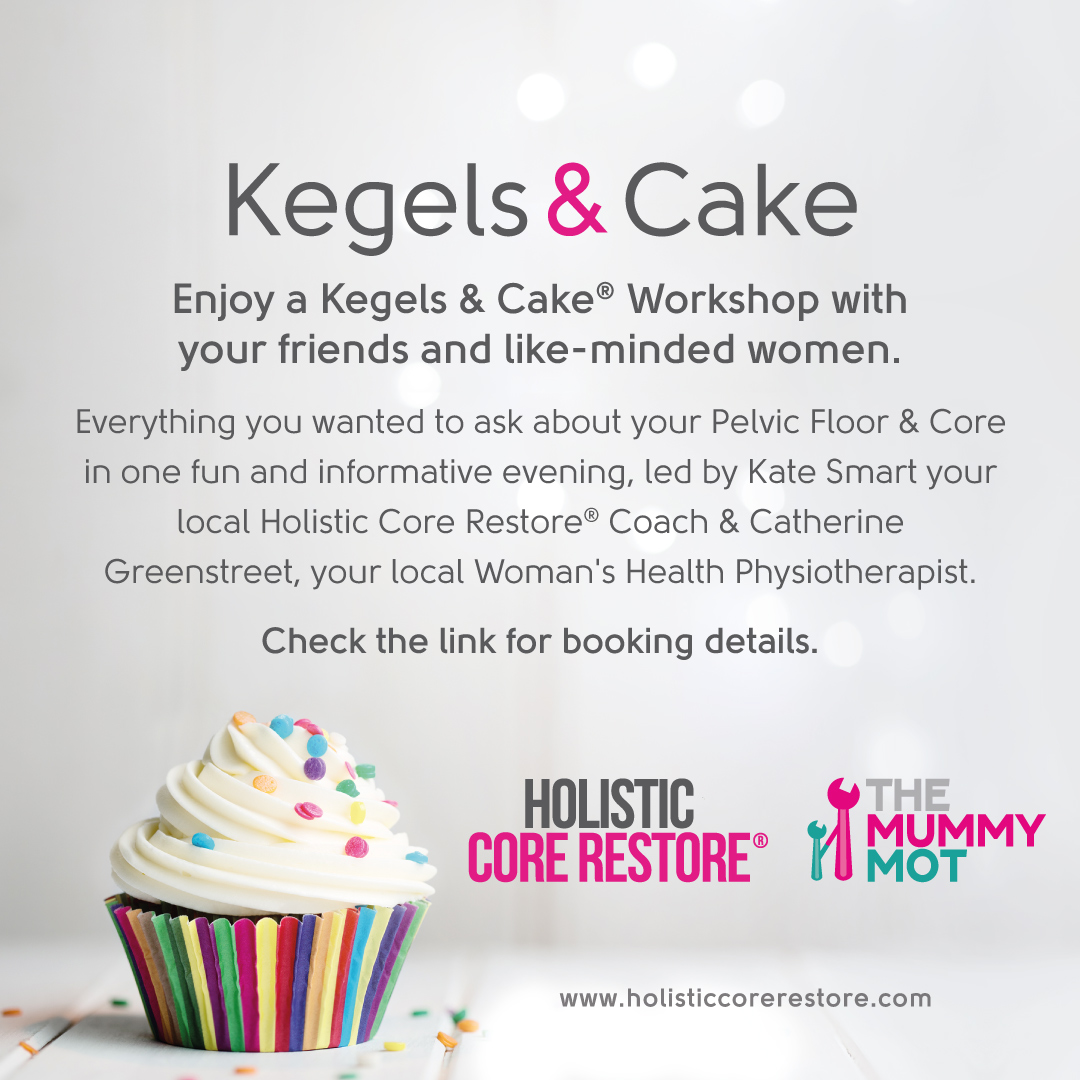 A light hearted evening of information with Catherine Greenstreet (Women's Health physiotherapist and Mummy MOT practitioner) and Kate Smart (Holistic Core Restore® coach)
An opportunity for you to find out everything you need to know on all things PELVIC FLOOR and DIASTASIS RECTI, whilst enjoying some yummy homemade cakes!
During the evening you will learn:
how to locate your pelvic floor muscles (and what they do…. or don't)
what is normal, when to seek help and where from
how your tummy and pelvic floor are connected
how important posture and breathing patterns are to your pelvic floor and tummy
how to check for Diastasis Recti and what to do if you have it
Why tummy crunches are NOT the answer!
That cake can be healthy AND taste great!
Date: Tuesday 25th April
Time: 7.30 – 9.00pm
Venue: St John's Warehouse, Hampton Wick
Price: £15