Be Kind to YOU!!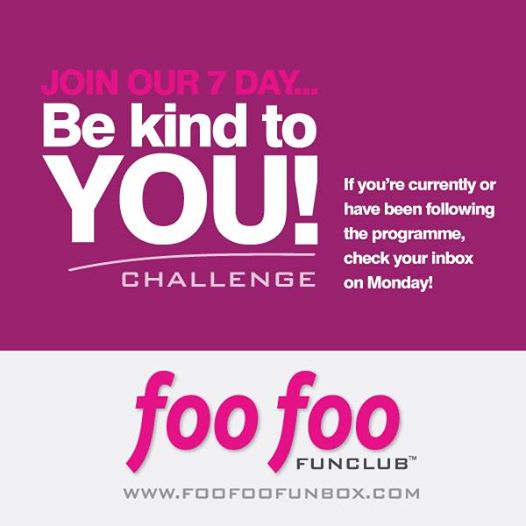 Over on the FooFooFunClub Facebook page we are experiencing a 7 day 'Be Kind to You' incentive. Every day this week, you choose something small (or big, go on – go big) that is for YOU! What better way to  look after yourself than by booking yourself a restorative and nurturing massage?
Check out this guest blog by Jo Warboys who can even come to you! You can read it here.
No excuses…..  *picks up phone*
To see what's happening on the Facebook page, you'll find it here.