Breakfast Granola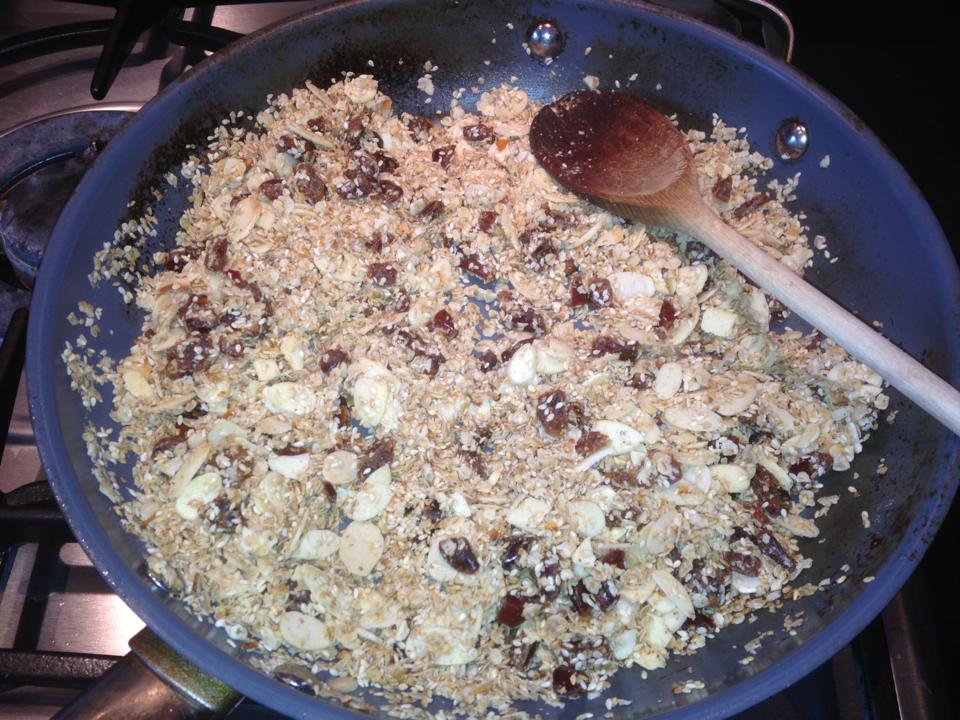 Benefits
The coconut oil used in this recipe helps to fight viruses and lower cholesterol and adds a beautiful flavour to this granola. Coconut oil contains medium-chain fatty acids which are useful in raising metabolism and therefore helpful in fat loss. The addition of nuts and seeds to the oats increases the fibre and healthy fat content. The nuts and seeds suggested are merely that; a suggestion. I used whatever I had in the cupboard. This is particularly delicious when topped with natural yoghurt and fresh fruit of your choice.
Ingredients
2 tblsp   coconut oil
100g      oats
50g        nuts (almonds, brazil, hazelnuts)
50g        seeds (pumpkin, sesame, sunflower)
handful of dried fruit (chopped apricots, dates, cranberries)
Method
Heat the oil in a large non-stick frying pan
Throw in all the other ingredients and stir regularly until nicely brown and fragranced.
Serve with natural yoghurt and fruit of your choice.
Serves 4