A little healing recipe for you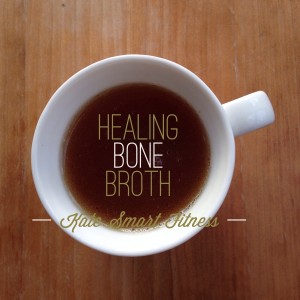 If you're feeling under the weather and your immune system needs a boost, try making good old fashioned stock (or Bone Broth). A fantastic source of collagen and minerals such as calcium and magnesium, bone broth is increasingly being recognized for its healing effect on the gut and ability to reduce inflammation due to the releasing of the amino acids from the bones as the broth slowly cooks. Once made, either drink it as a clear broth, or use it as stock when making soups and casseroles.
I use a slow cooker to make mine, but it could easily be done on the hob in a large saucepan. Simply place in the slow cooker (or pan) a chicken carcass, 1 onion (peeled and cut in half), 2 carrots (peeled and cut in half), 1 stick of celery (trimmed and cut in half), a bay leaf, a sprig of parsley, 1tsp cider apple vinegar and cover with water.
The key is to cook this for as long as possible to allow all the essential minerals to leach into the broth, so I aim for around 24 hours in a slow cooker. Go for at least 3 – 4 hours on the hob (and top up the water when necessary).
Enjoy and stay well!