Summer Time Buggyfit T-shirt Competition!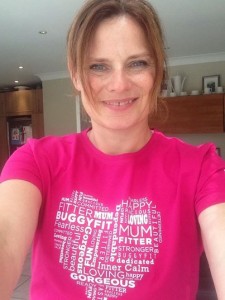 I'm really loving the new Buggyfit t-shirt and have been given the privilege of having a few to give away to my regular Buggyfit clients as I have been recognised by Buggyfit HQ for many years of teaching, so….. throughout the first half of August (1st – 15th), all participants of Buggyfit Bushy Park on Tuesdays and Thursdays will have their names put into a prize draw. The first five names pulled out will be the lucky winners! I will draw the names once I return from my holidays at the beginning of September. The more times you come, the more times your name goes in!
Click here for more info on Buggyfit in Bushy Park.